2023 Diaspora and Art Film Festival
2023 Diaspora and Art Film festivals are presented in a variety of formats of public and online events from May 6 to June 6, 2023, and includes US premiers of feature films, documentaries, and animation and multimedia projects. We are thrilled to introduce a Legacy program presenting gripping stories of art and literature nested in a historical context. Event is free.
Event Venue:
Marlene Meyerson JCC Manhattan
7th Floor Beit Midrash
334 Amsterdam Avenue at 76th St., NYC 10023

Event Date:
Saturday, May 6, 2023 | 5:00 – 9:00 PM

The 2023 Diaspora & Art Film Festival presented by the Russian American Cultural Center

All films presented at our festivals are US premieres, offering the viewer a first-hand look at what is best in explorative cinema today. Event is free.

View RACC Diaspora and Art Film Festival - Presentation by Maya Pritzker at RTN-WMNB, "Kontakt" via YouTube

View 2023 Diaspora & Art Film Festival. Interview with Leon Prudovsky on RTN by Maya Pritsker. May 26, 2023 via YouTube

Oleg Sulkin, Voice of America Russian Service in New York, about the festival: "Films about outstanding personalities of the Jewish diaspora will be shown in New York" | Олег Сулькин, Русская служба «Голоса Америки» в Нью-Йорке, о фестивале: "В Нью-Йорке покажут фильмы о выдающихся личностях еврейской диаспоры" read via VOA

Oleg Sulkin, Voice of America Russian Service in New York, interview with Leon Prudovsky in Voice of America (in Russian) "Человек, переживший Холокост, раскрывает тайну загадочного соседа" , published June 11, 2023 | read via VOA

Read Diaspora and Art Film Festival, Cultural Renaissance by Maxim Bondar, Russian Bazaar #1412, p 15 (in Russian): https://issuu.com/newspaper_russian_bazaar/docs/rb1412 or view PDF

Event announcement in Russian Bazaar view PDF

We continue our collaboration with the Belarusian-Jewish Cultural Heritage Center whose mission is to restore our unique heritage deliberately forgotten and trampled by the Soviet regime. This fruitful collaboration has led to a number of mutually outstanding projects in 2019-2020, including the large-scale exhibition Lazar Khidekel. They Will Understand Us in 100 Years at the National Art Museum, the nationwide centenary celebration of the pioneering avant-garde group Unovis, as well as a much-heralded conference at the revived Vitebsk Art School, originally founded by Chagall and commemorated by Maleviсh and Lissitzky.

Today, in view of the regime's pervasive oppression, as well as the brutal war against Ukraine, the discovery of a national cultural heritage continues in exile: most participants emigrated and continue their work remotely, producing by necessity virtual projects and programs.

We would like to share with our viewers this special program, compiled with the Belarusian-Jewish Cultural Heritage Center, which addresses the power of cultural origins and genealogical awareness to unite people in times of disorder and dispersion. Viewers will come away with a better understanding of how enduring an incubating milieu Belarus proved for creative innovation.

5:00 PM | We will inaugurate our cinematic program with warm festival greetings followed by a brief introduction of the historical and cultural significance of the topic at hand by Regina Khidekel and Michael Skakun.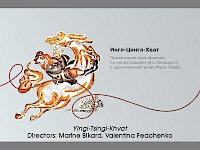 5:15 PM | Yingl-Tsingl-Khvat
Directors: Marine Bikard, Valentina Fedchenko
The project was created by Paris Yiddish Center - Medem Library.
Animation | France | 2023 | 25 min | Yiddish with English subtitles
Yingl-Zingl-Khvat is an animated film based on the fabled 1919 children's book of the same name by the Ukrainian Yiddish poet and sonneteer, Mani Leib, who soon immigrated to the United States, toiling his whole life as a bootmaker, yet managed to found "The Yunge," a New York-based Yiddish literary movement which professed a poetry of nuance and understatement written in the cadences of ordinary speech, as well as in condensed images; and the legendary Belarusian Jewish artist El Lissitzky, the noted painter and path-breaking graphic artist. This brilliantly illustrated Yiddish tale, a favorite of children of any and all ages, is one of the first masterpieces of a young Jewish avant-garde group, the Kultur-lige (Culture League) founded in Kiev during the period of the Central Rada (the Ukrainian Council that declared an independent state in January 1918), aiming to promote all spheres of contemporary Yiddish culture.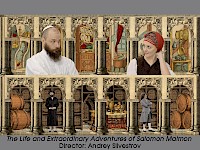 5:40 PM | The Life and Extraordinary Adventures of Salomon Maimon
Director: Andrey Silvestrov
Russia | 2021 | 70 min | Russian with English subtitles
The Life and Extraordinary Adventures of Salomon Maimon is a multimedia staging video of "Autobiography" written by the extraordinary self-motivated thinker and philosopher, Salomon Maimon, born in the middle of the 18th century in a small Jewish Belarusian shtetl, Nesvish, not far from the great rabbinic center, Mir. His intellectual flair and creative ambition helped him sweep away the strictures of shtetl life for the glittering lights of brilliant Berlin salons of his day. He soon became an original critic of Kant's transcendental philosophy, winning the plaudits of the German philosopher himself. Maimon, while still a young man, became the toast of the town, receiving first the approbative nods and then the enthusiastic embrace of such luminaries as Goethe and Schiller, as well as of the English novelist George Eliot, among others. How did a small-town Jew in far-off Belarus, who had no secular education of any kind, manage to land in the innermost circle of Europe's eighteenth-century intellectual elite? His "Autobiography" (originally entitled 'Lebensgeshichte') answers these questions. Creative innovative, he widened the strict boundaries narrowing his young life, striving tirelessly for truth and perfection. The uniqueness of his "Autobiography" is further underscored by being the earliest personal testimony of its kind, reflecting the life of a Jewish town in the Polish-Lithuanian Commonwealth (now Belarus) in the second half of the 18th century, a work in league with Rousseau's trail-blazing "Confessions."
Both Yingl-Tsingl-Khvat and The Life and Extraordinary Adventures of Salomon Maimon are family-friendly stories for children and adults, as these newly discovered rarities are equally unknown and thought-provoking for all generations.
Q&A: Michael Skakun
A special part of the festival will be dedicated to the work of Stanislav and Ella Mitin, recognizing their vital contribution to the art of cinema, as well as to topical and pressing issues.
We are pleased to say that the Mitins are not strangers to the Russian American Cultural Center. In 2001, we had the privilege of screening Mitin's documentaries "Us and Them" and "Save Us, Lord," a cinematic response to the surge of reactionary nationalist sentiments in the Russia of the late 1990s, exemplified by the notorious anti-Semitic "Society of Memory" and others like-minded organizations comprised of gangs of skinheads and young fascists.
Now we have the distinct honor of screening two outstanding documentaries about two extraordinary women - a poet who broke her silence in her sixties, and a powerful writer known far and wide.
Stanislav Mitin is a filmmaker, screenwriter, author of more than 20 fiction and documentary films. He graduated from Russian State Institute of Performing Arts in St. Petersburg, then worked in drama and opera theaters of Moscow, St. Petersburg, and Ufa. Since 2005, he has been working in cinema. Laureate of Russian and international film festivals. Documentary film co-director of Ella Mitina.
Selected Filmography: "Friends or Strangers" (1999, Jury Prize at Stalker Human Rights Film Festival, Audience Award at the Bologna Film Festival); "Help Us, Lord" (2000); "The Story of My Family" (2002); "Don't Leave us, Lord" (2003); "Dina Rubina. On the Sun Side" (2018, participation in the "Cinema and Literature" festival in Gatchina); "Sarah Pogreb. My Silence Ended with the Rhyme" (2021).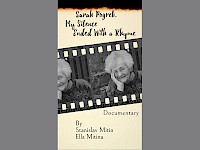 7 PM | Sarah Pogreb. My Silence Ended with a Rhyme
Directors: Stanislav and Ella Mitin
Documentary | Israel 2021 | 63 min | Russian, Hebrew with English subtitles
Sarah Pogreb, a late bloomer, is a phenomenon of world literature. She started writing poetry at the age of 60 and immediately received recognition from prominent Russian poets David Samoilov and Yuri Levitansky. Sarah was "discovered" by the famous actor Zinovy Gerdt who never ceased to admire her work. In 1991, at the age of 70, she moved to Israel and soon fell head over heels in love with the Jewish homeland which she serenaded in her passionate poems. Stanislav Mitin and Ella Mitina have fashioned a riveting documentary portrait of the poet, a singular tribute to her memory and talent, to the captivating story of her life, told by herself and by people closest to her.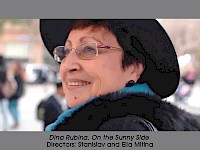 8:05 PM | Dina Rubina. On the Sunny Side
Directors: Stanislav and Ella Mitina
Documentary | 2019 | Israel | 52 min | Russian with English subtitles
Dina Rubina is a famous Russian-speaking writer who was born in Tashkent, Uzbekistan, and has been living in Israel for over 30 years. Her books have been translated into dozens of languages, and she has won many literary awards. The hero of the film "Dina Rubina on the Sunny Side" is the writer herself, who excitedly recounts the story of her childhood and youth in Tashkent, where she began to write, the tale of her literary maturity in Moscow, where she lived for 7 years and met her true love, and, finally, the account of her emigration to Israel, where, despite all the dramatic difficulties and collisions of relocation, she found a real home.
NYS PREMIER
Tuesday, June 6, 2023 | 7:30 PM
US Premiere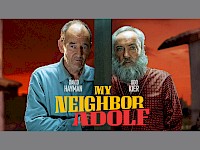 My Neighbor Adolf by Leon Prudovsky
1 hour 36 minutes | 2022 | Israel, Poland, Colombia | English, German, Yiddish, Spanish
Introduction by Regina Khidekel
Q&A with Leon Prudovsky
South America, 1960. A lonely and grumpy Holocaust survivor convinces himself that his new neighbor is none other than Adolf Hitler. Not being taken seriously, he starts an independent investigation to prove his claim, but when the evidence still appears to be inconclusive, Polsky is forced to engage in a relationship with the enemy in order to obtain irrefutable proof.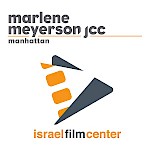 My Neighbor Adolf is presented in cooperation with JCC in Manhattan
Online program of RACC Diaspora Festival to be announced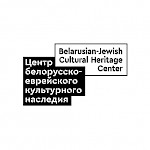 Belarusian-Jewish Cultural Heritage Center's mission is to raise awareness of the rich Belarusian-Jewish cultural heritage and to promote a more comprehensive and objective presentation of this heritage in the national and global context. The Center is currently carrying out complex work by organizing various projects and activities, such as the development of a multimedia exhibition "Belarus Shtetl" and virtual reconstructions of the most important synagogues in Belarus that are abandoned or destroyed, in the name of a future larger project, consisting of the creation of a Jewish Museum of Belarus and modern Belarusian-Jewish festival, which will be held online.
Russian-American Cultural Center programing is made possible by part with public funds from the New York City Department of Cultural Affairs, in partnership with the City Council, the New York State Council on the Arts with the support of the Office of the Governor and the New York State Legislature, Cojeco and Tianaderrah Foundation.