Delaver [Delaware] by Irina Mashinski
New York launch of her new poetry collection
Event Venue:
Tolstoy Lounge @ The Russian Samovar
256 W. 52nd Street (@ Eighth Ave)

Event Date:
Sunday, February 25th, 2018 | 6 PM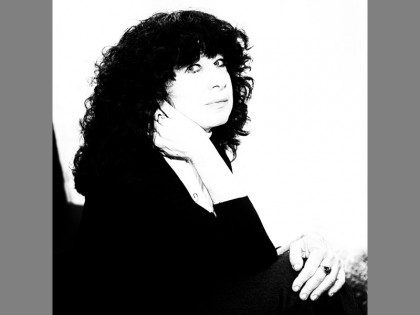 Russian American Cultural Center presents the New York launch of Irina Mashinski's new poetry collection, Delaver [Delaware] (Moscow: Argo-Risk, 2017)
With the introductory note by Vladimir Gandelsman
Free admission | The reading is in Russian
Русско-Американский Культурный Центр представляет: Нью-йоркская презентация новой книги стихов Ирины Машинской «Делавер» (Москва: Арго-Риск, 2017)
Вступительное слово – Владимир Гандельсман
Вход свободный
Watch the poetry reading via YouTube
Irina Mashinski was born in Moscow; she graduated summa cum laude from the Physical Geography Department of Moscow University where she later completed her Ph.D. studies, specializing in Paleoclimatology and General Theory of Landscape. She is the author of ten books of poetry and translations (in Russian). Her first English-language collection, The Naked World, is forthcoming from Spuyten Duyvil. She is co-editor, with Robert Chandler and Boris Dralyuk, of The Penguin Book of Russian Poetry (Penguin Classics, 2015), and co-founder (with the late Oleg Woolf) and editor-in-chief of the StoSvet literary project, which includes the Cardinal Points Journal, co-edited with Boris Dralyuk and Robert Chandler and currently published under the auspices of Brown University's Slavic Studies Department. She is the recipient of several Russian literary awards, and, with Boris Dralyuk, of the First Prize in the 2012 Joseph Brodsky/Stephen Spender Translation Prize competition. In 2016, she received the Hawthornden fellowship.
Website: http://www.stosvet.net/union/Mash/index.html
Ирина Машинская родилась в Москве, окончила Географический факультет и аспирантуру МГУ. В 1991 эмигрировала в США. В Америке 12 лет работала учителем математики и естествознания в старших классах; преподавала в университетах. Главный редактор основанного вместе c  Олегом Вулфом (1954-2011) двуязычного литературного проекта «СтоСвет». Cоредактор (совместно с Р. Чандлером и Б. Дралюком) англоязычной антологии русской поэзии, The Penguin Book of Russian Рoetry (London: Penguin Classics, 2015). Лауреат (совместно с Б.Дралюком) Первой Премии  Фонда Спендера-Бродского (Англия) за перевод поэзии А.Тарковского и нескольких российских литературных премий. Автор десяти  книг стихов и переводов, в том числе, «Волк. Избранные стихотворения» (Москва: НЛО, 2009) и «Делавер» (Москва: Арго Риск, 2017). Стихи и эссе переведены на несколько европейских языков.